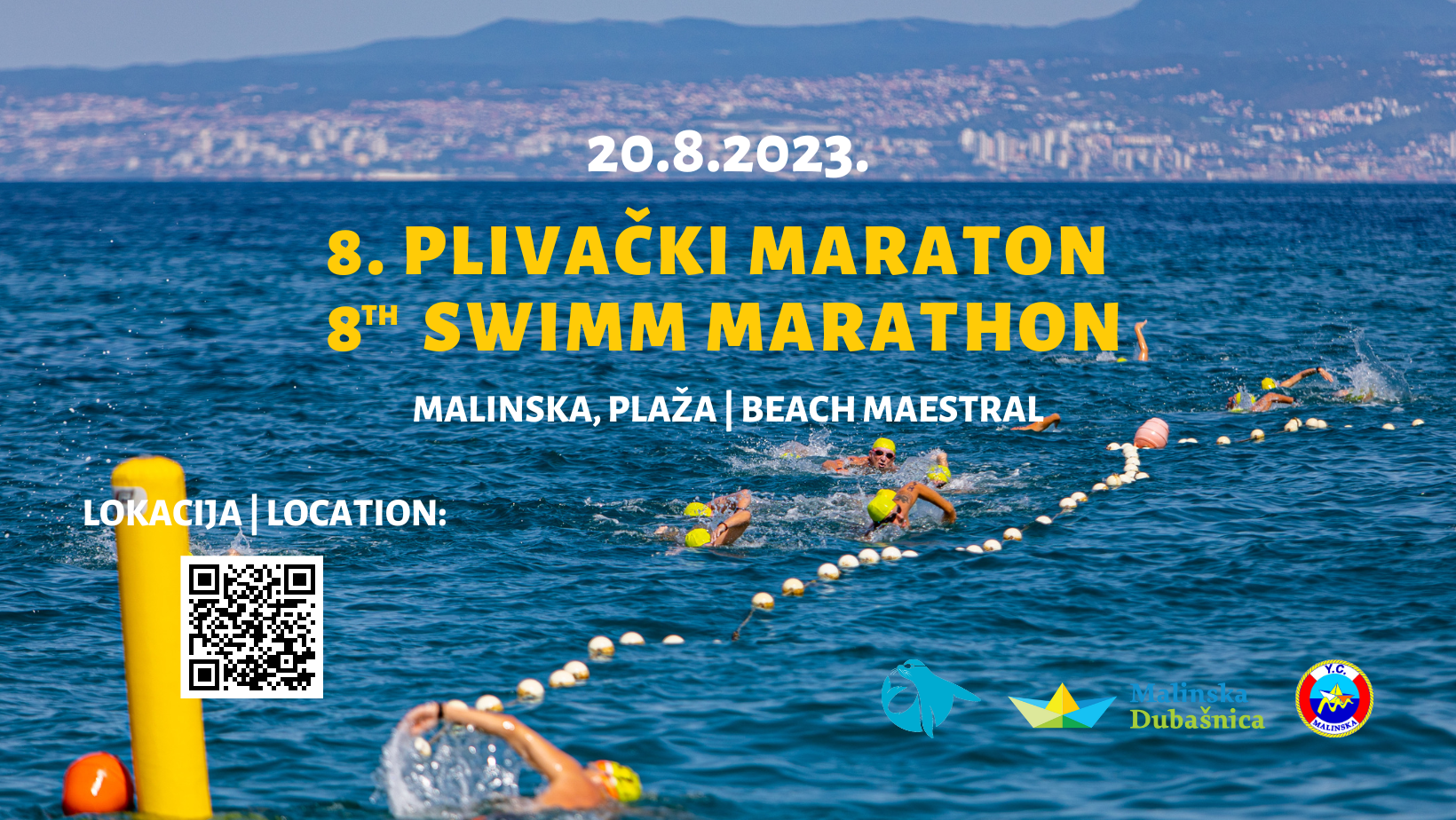 DATE: Sunday, August 20th 2023
LOCATION: Malinska, Maestral Beach (near Luxury Hotel Riva)
Competition program and schedule:
09:30 – Registration of competitors maestral beach
10:45 – completion of race registrations at 3000 and 1500m
10:50 – instructions of the chief referee and roll call of swimmers
11:00 – START RACE at 3000m (limit 90′) and 1500m (limit 45′) Note: after the limit, competitors who did not pass the finish line, are considered swimmers
12:35 – START of the children's race at 50m
13:15 – announcement of the winner
Right to participate in the competition:
The race is open to all competitors from and outside the Republic of Croatia, licensed and unlicensed competitors.
Each contestant performs at their own risk; confirming this Internet with a properly filled application. Responsibility is not transferable to the organizer of the competition in accordance with the acceptance of the statement below.For competitors under the age of 18, a parent/guardian statement is signed with an application form allowing the participation of a minor competitor in the race.Minors without a parent/guardian's signature will not be allowed to participate in the competition.
Entry registration:
The competitor has the right to perform after completing the Entry Form no later than 15 minutes before the start of the competition.
You can apply only online form here:
The amount of the fee and method of payment:
The fee for the race on 3000 and 1500m is 15 EUR for payments received until 16.8.2023. to the IBAN of the club: HR7924840081105746935, or 20 EUR for subsequent payments or payments when registering immediately before the race, while for the children's race on 25m registration fee is 10 EUR until 16.8., or 15 EUR on the day of the race.