Malinska is one of the most popular destinations for families and children.  With good transportation connections and its proximity to major cities (notably Rijeka and Zagreb), as well as the availability of private and hotel accommodations, beaches and affordable restaurants and cafes, Malinska has managed to assert itself as one of the top choices for family vacations.
The safety and tranquility provided by Malinska are an additional perk for parents in dire need of some peace and quiet.
Visit Malinska if you want to treat your kids to a magical family holiday full of carefree walks, cycling, and beach days surrounded by a relatively  peaceful and beautiful natural environment.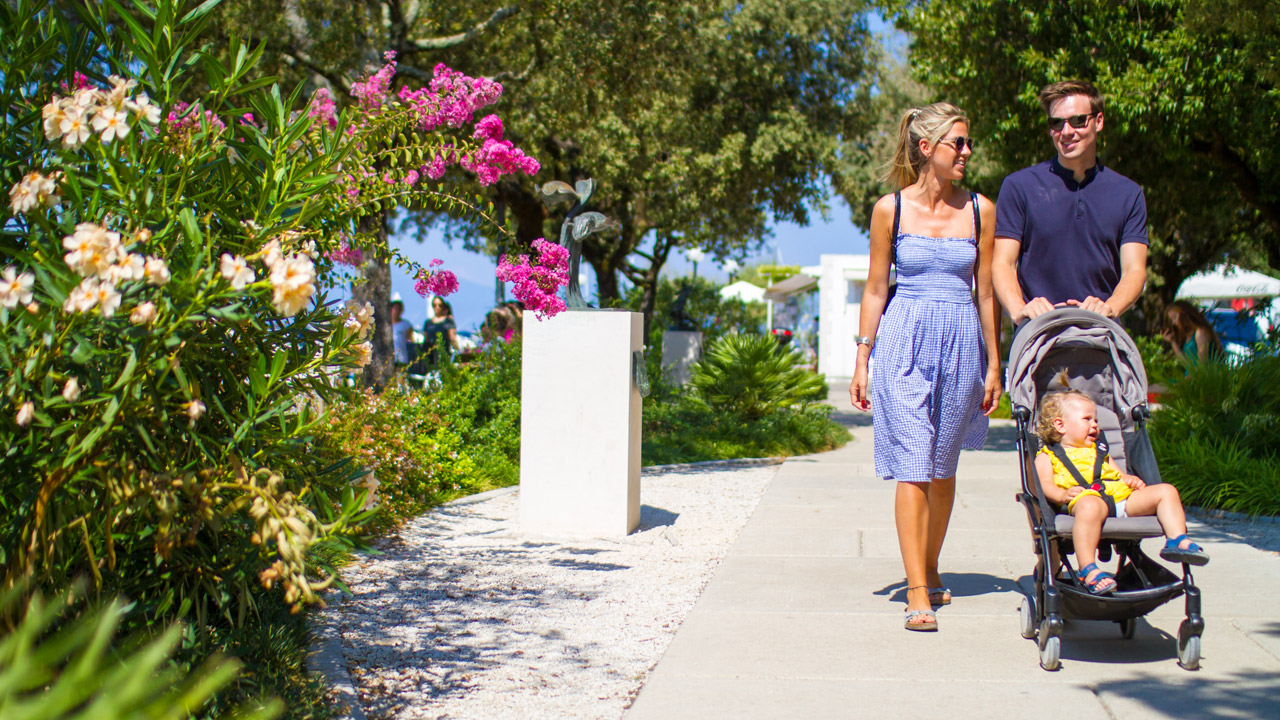 ACCOMMODATION FOR FAMILIES
During the tourist season, private apartments in Malinska are almost always booked to capacity. To find the ideal place to stay, we recommend that you plan your accommodation in advance. If you happen to be a last-minute guest, one of the many travel agencies can assist you in settling down somewhere nice.
For a perfectly relaxing vacation, in addition to hundreds of private accommodations, there are also independent hotels of all sizes offering room and board. One of the oldest hotels in Malinska, Hotel Malin, features 128 rooms and 21 luxury apartments. It is located near the town centre a stone's throw from the coast, and is open year-round. Hotels Vila Rova and Blue Wave Resort are located somewhat further along the coast, and feature pools.  Continuing along the coast, in Porat, is the superior hotel Spa and Wellness Hotel Pinia and hotel Villa Margaret.  Hotel Adria and hotel Luxury Riva can be found in the town centre promenade along the coast.
If you prefer camping, don't worry; there is also something for you. Camp Draga is located on a tranquil site just 200 metres from the beach, by a private home near Malinska's town centre.
Whether you are a guest looking for a five-star hotel or modest private accommodation, Malinska has something for every family.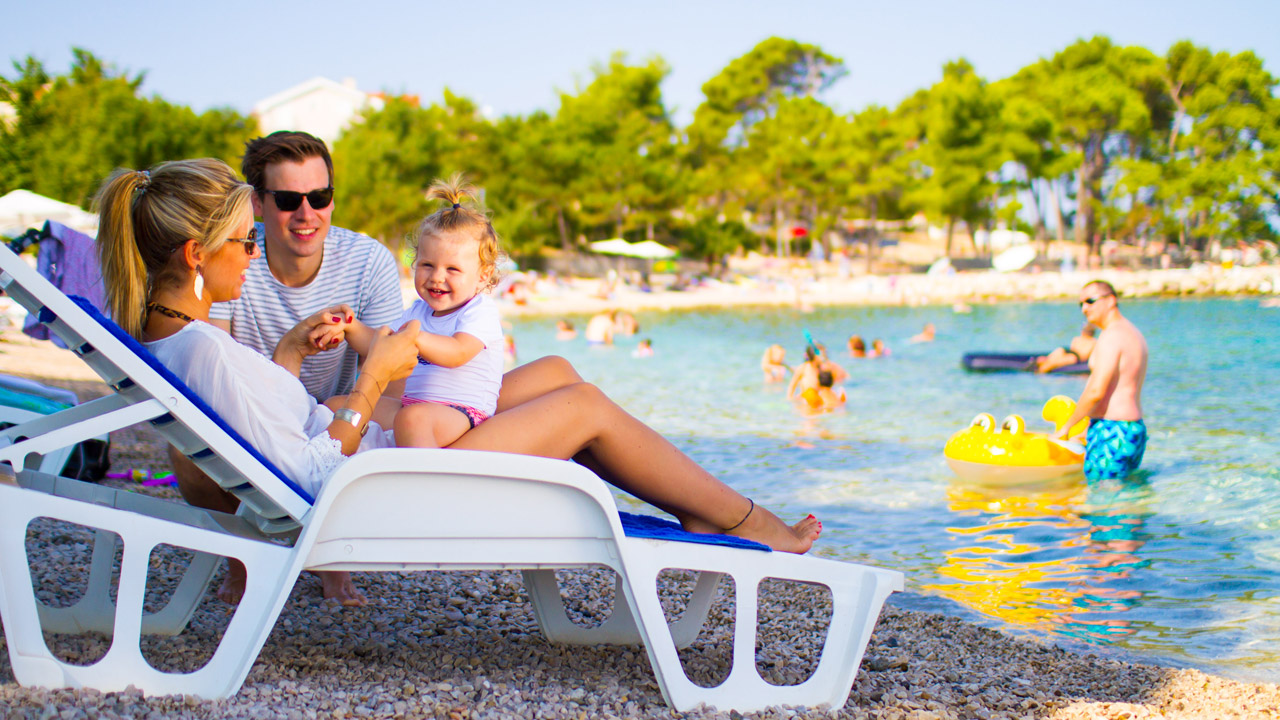 BEACHES FOR FAMILIES WITH CHILDREN
The dozens of beaches along Malinska's indented coast are bound to offer something for everyone.
They stretch from Rajska cesta (Paradise Road) connecting Malinska and Njivice, all the way to the romantic village of Porat three kilometres from Malinska.  You won't be disappointed whether you are looking for sandy beaches, concrete plateaus from which you can jump into the sea, or beaches accessible to the disabled. Bear in mind that almost all  beaches feature amenities such as water parks, pedal boat rentals, sandboxes, sun umbrellas and loungers, and refreshment stands where you can enjoy something to eat, drink, or a scoop of ice cream.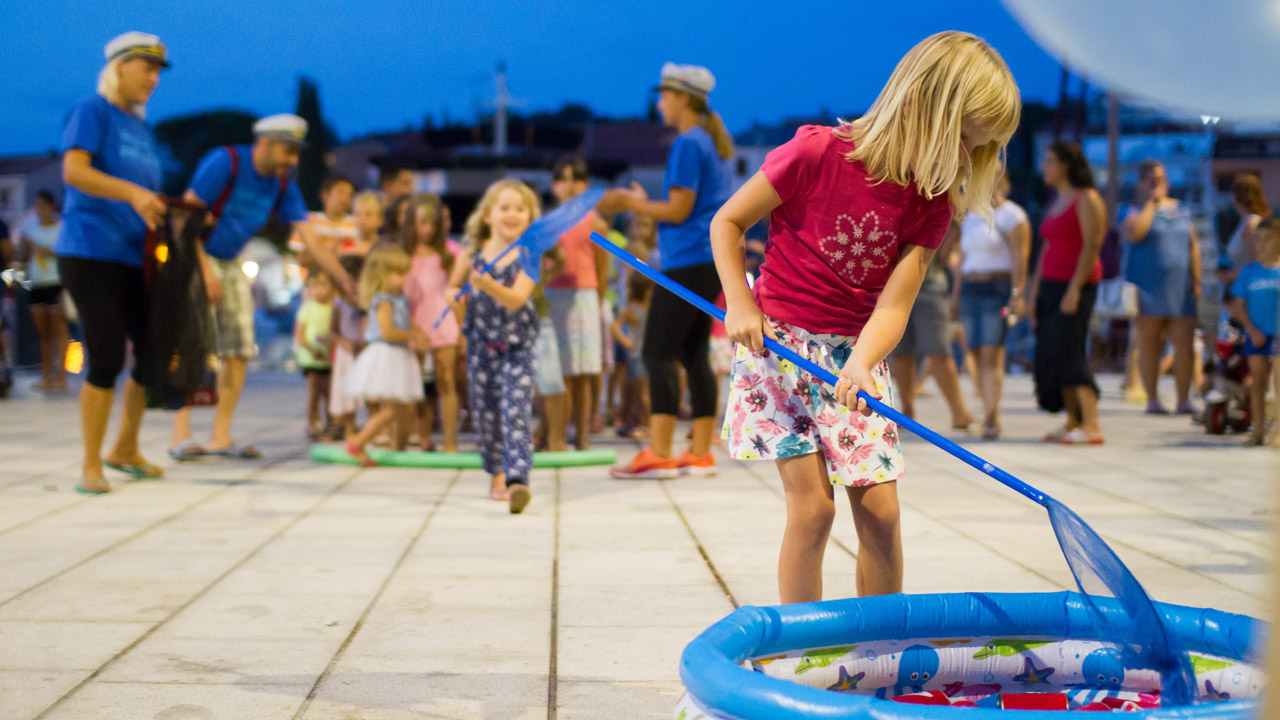 ENTERTAINMENT AND ACTIVITES FOR FAMILIES WITH CHILDREN
In addition to the previously mentioned sea activities, your kids can also enjoy several playgrounds for preschool children equipped with swings, slides, see-saws and jungle gyms.  These playgrounds can be found in public areas near Rupa beach, in Ulica Nikola Tesla street, in the villages of Sv.Vid, Kremenici, Zidarići, near Rova, in Porat and at the intersection of the streets Kvarnerska Ulica and Ulica Nedeljka Karabaića.
Children will also be delighted by amenities in Malinska's town centre, such as a fairground, trampoline, bungee-trampolines and 4D cinema!
If you're an active family that loves to walk and cycle, the entire 10 kilometre coast in Malinska can be covered with an easy stroll, or crossed by bike on the mostly shaded trails.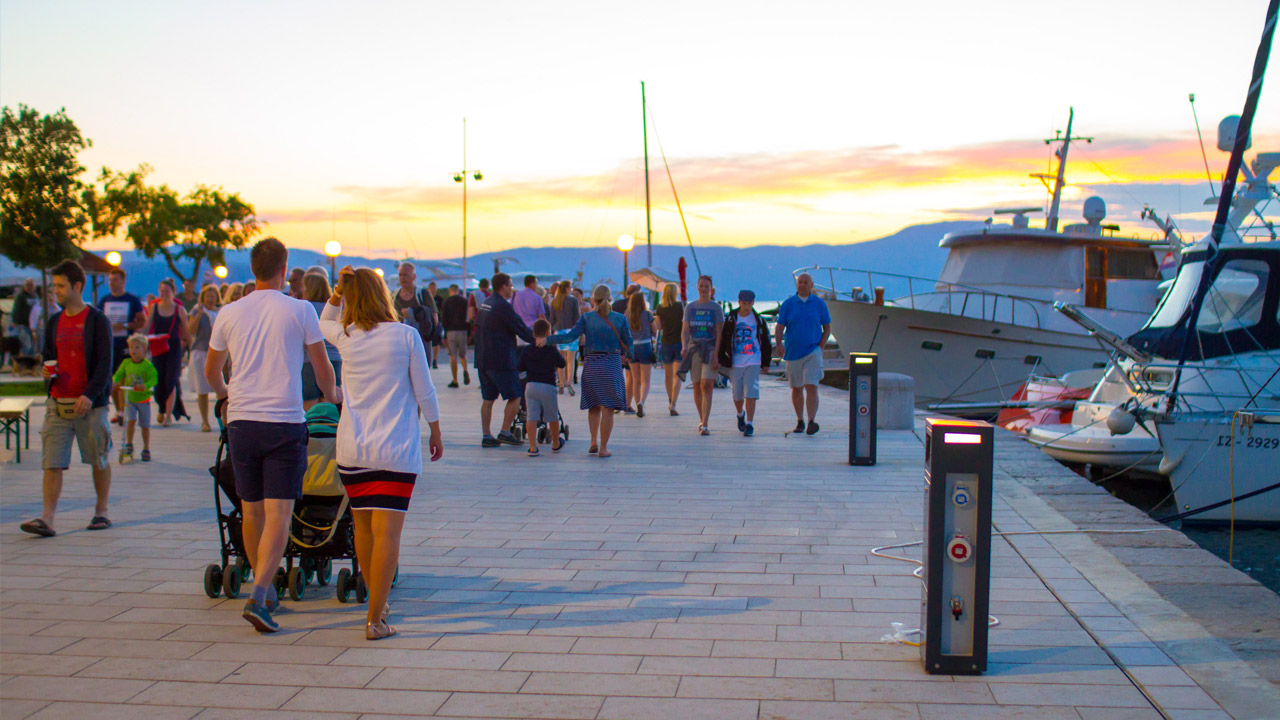 WHERE TO EAT?
Restaurants, pizzerias, patisseries, and fast food eateries can be found throughout Malinska, so enjoying a place to eat is never a problem. There is a variety of food to suit all tastes, and since Malinska is a family oriented town, it will be easy to find something your kids will love.