The southeastern part of the island of Krk is a popular destination for wine lovers. Indigenous grape variety derives its name from the Old Slavic adjective, žlahta, which means noble.
Vrbnik žlahtina is a refreshingly light, white wine with floral notes of immortelle,  wild rowanberries, and apple.  It is a featured selection on wine menus of prestigious area hotels and restaurants.  Local winemakers offer their red, white, and rosé wines all year round, along  with the famous sparkling wine of Valomet which matures at the bottom of the sea.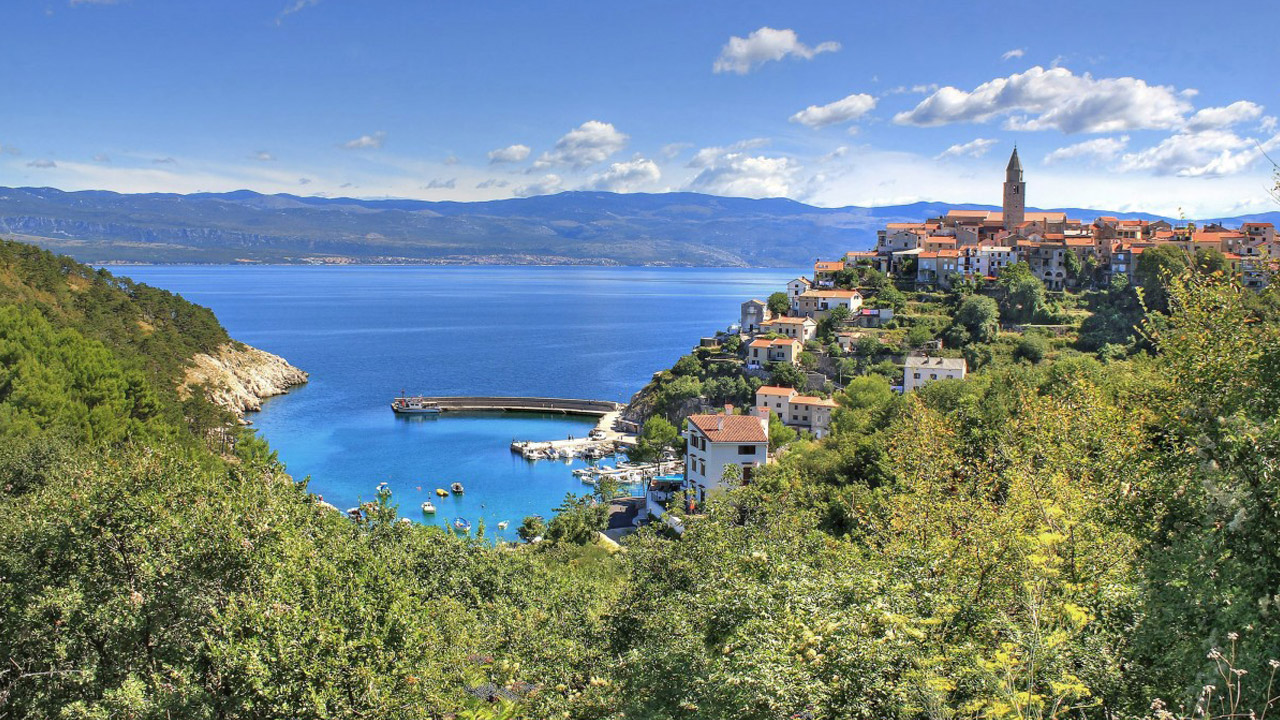 While cycling through the vineyards, or walking on the trails of Vrbnik hills, visitors will discover the beauty of the local flora and fauna, and enjoy views of the Velebit canal.
During their stay on Krk, visitors shouldn't miss out on the opportunity to visit Vrbnik, the historical town that is home to the Glagolitic script, Vitezić library, and the famed wine, žlahtina.  While there, try passing through Klančić, thought to be the narrowest street in the world.