The Baška Tablet is of exceptional importance to the Croatian people, as it is the oldest Croatian monument in Glagolitic script. It dates to the 11th century – almost 4 centuries before the discovery of America.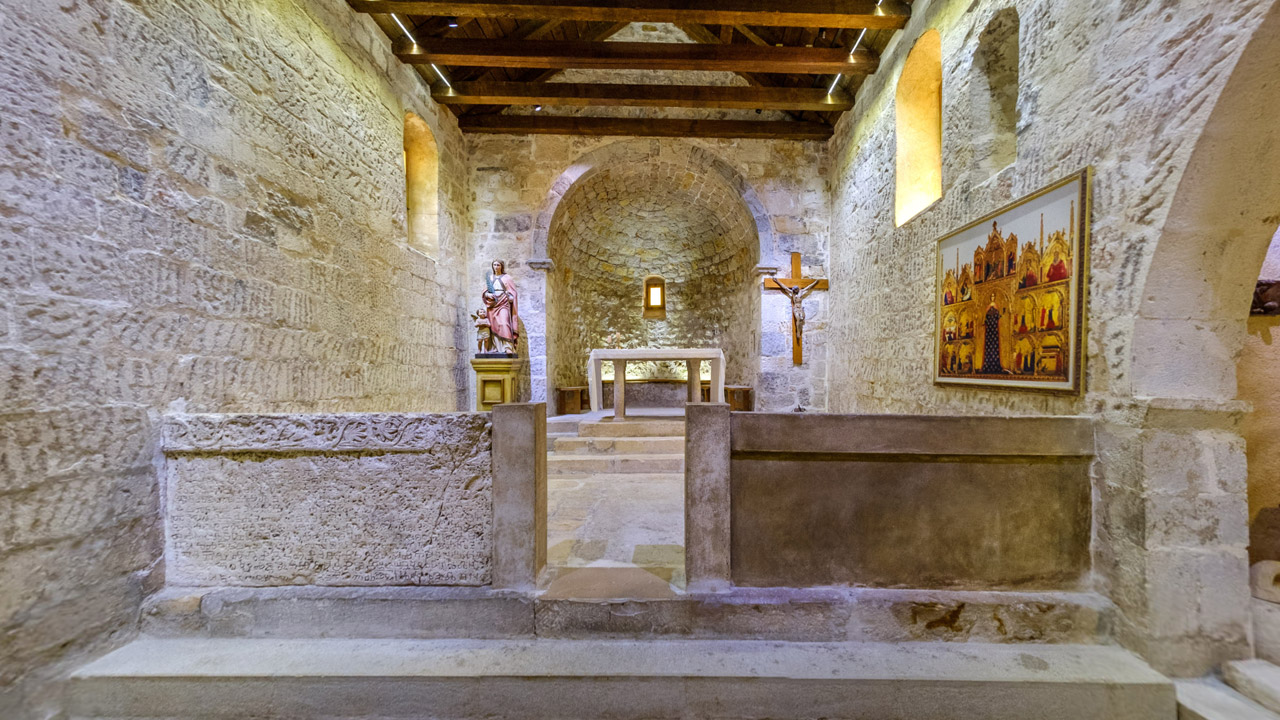 Look for the Church of St Lucy in Jurandvor near Baška, where a replica is kept today.  The original left altar screen dating from 1100, measures 194×93 cm, is about 8 cm thick and weighs around 800 kg. The text is written in 13 lines. The tablet has long since cracked into three uneven parts. Its importance lies in the fact that it is the earliest known monument that mentions the name of a Croatian king in the Croatian language. It is written in the high style of the documents of the day, and it is a legal document in which King Zvonimir donates a lea to Benedictines. In 1934, the tablet was safely delivered to the Croatian Academy of Sciences and Arts, where it was thoroughly restored and layers of salt were removed. Today, it is kept in the Croatian Academy of Sciences and Arts building, where it is available for the viewing pleasure of visitors.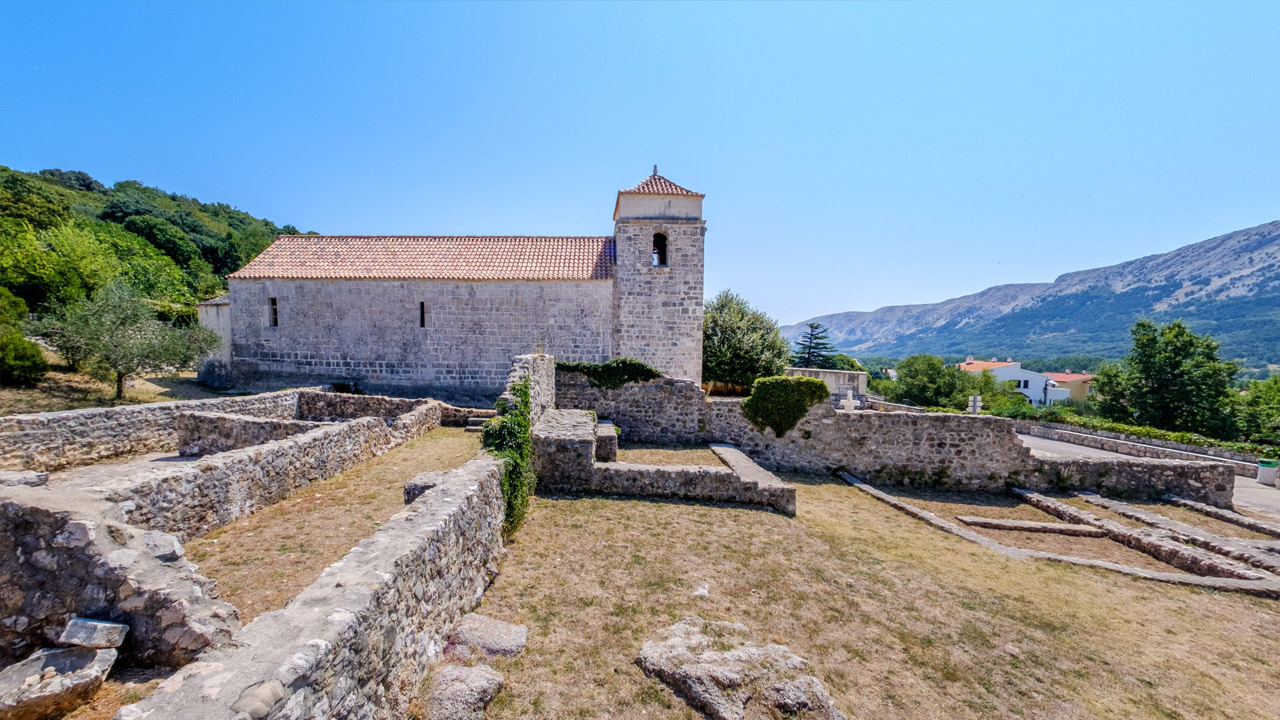 Next to the Church of St Lucy, there is a Benedictine monastery, which has been converted into a museum and a small tourist centre.
Visiting Baška and its famous Vela Plaža (Big Beach) is truly a one-of-a-kind experience. The wind that blows almost every day sways the boughs of the deciduous trees that grow all the way to the coast. Once a small fishing and farming village, Baška is today a renowned tourist destination with a beach that is almost two kilometres long. With plenty of outdoor activities and a wide variety of cafes and restaurants, offers fun for the entire family.