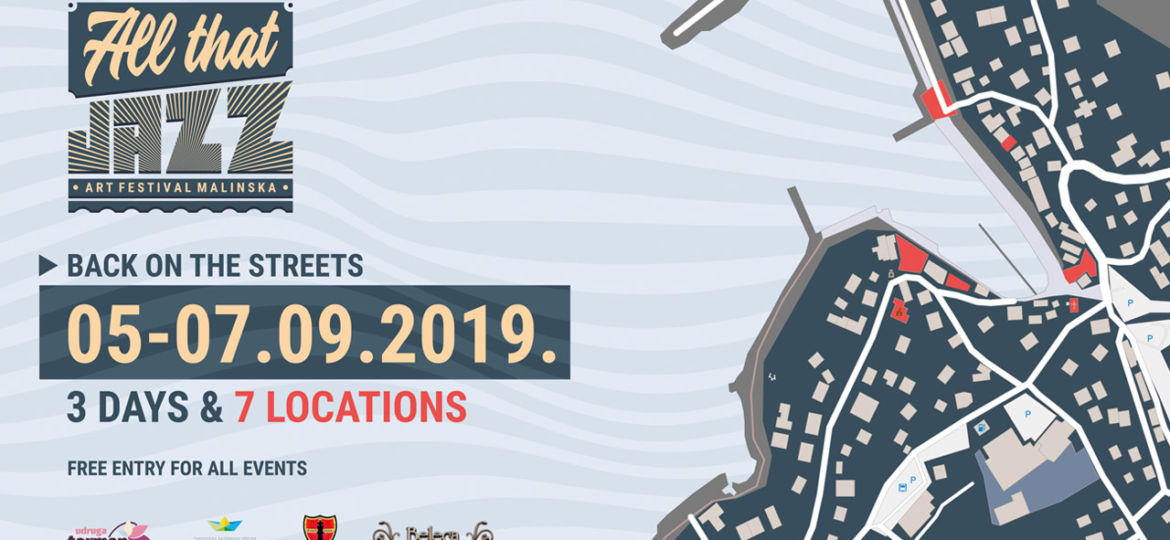 Predstavljanje festivala započinje u 18:00 sati u četvrtak 05.09. nastupima ispred Ureda TZO Malinska – Dubašnica, kao i na novom trgu  u Malinskoj, a otvaranje festivala održati će se u Galeriji sv. Nikole u Malinskoj sa početkom u 20,00 sati. Na samom otvaranju umjetnik Ivan Car iz Malinske predstaviti će izložbu ˝Ritam mediterana˝koja će kroz tri dana festivala biti otvorena za posjetitelje.
Prva večer festivala nastavlja se u caffeteriji ˝Beleca˝ gdje će u 21:00 sat nastupiti ˝Neuwelle Kreis˝kvartet, a nastaviti u King's Caffe pubu , gdje će nastupiti ˝K˝ kvintet.
U petak od 09:00 do 12:00 sati na trgu će pod vodstvom afirmiranog glazbenika I umjetnika Vedrana Ružića biti organizirana slikarska radionica pod nazivom ˝Paint the sound / Oslikati zvuk˝ gdje će polaznici imati priliku slikati uz glazbu, što je upravo I Vedranova specijalnost umjetničkog izričaja.  Svi radovi sa radionice biti će izloženi u sklopu istoimene izložbe na otvorenom tokom subotnjeg programa u centru Malinske na Jazu. Broj polaznika limitiran je na 10 osoba sa potrebnim predznanjem, a svi zainteresirani mogu se prijaviti preko Facebook stranice udruge Termen.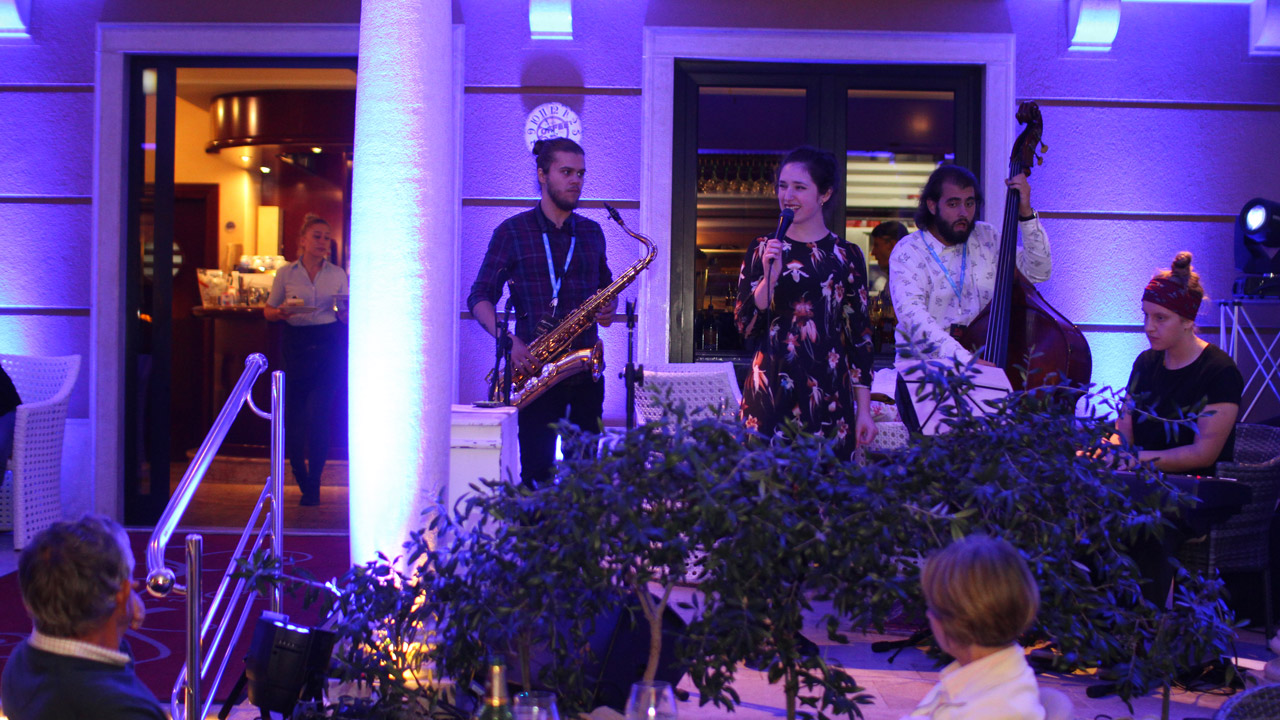 U večernjem terminu na novom malinskarskom trgu u večernjem terminu  od 20:00 do 00:00 sati održati će se zajednički koncert svih sudionika raspoređenih u tri sastava kojeg će pratiti i plesna skupina ˝Rotondo˝ iz Rijeke
Nakon koncerta zabava će se nastaviti u King's Caffe pubu gdje će biti organiziran karaoke party za sve posjetitelje.
U subotu, na zadnji dan festivala , na jazu u 18:00 sati održati će se koncert popraćen izložbom radova sa umjetničke radionice, a nakon koncerta u velikoj općinskoj vijećnici prikazati će se ruski nijemi film direktora Dzige Vertova iz 1929. godine pod nazivom ˝Man with a Movie Camera˝ koji će biti popraćen nastupom Leonarda Medice Gregoriča na gitari.
Posebnost ovog art festivala je činjenica da se radi o najtalentiranijim studentima, diplomantima jazz konzervatorija od kojih je većina imala prilike surađivati sa etabliranim svjetskim jazz glazbenicima.
Ideja festivala je spojiti razne segmente umjetnosti u jedno, manifestaciju koja svojim programom ima mogućnosti zaintrigirati lokalno stanovništvo, te ukazati na važnost i potrebu za umjetnošću, kao i pružiti dodatan tematski sadržaj za sve potencijalne goste i posjetitelje u destinaciji.
Udruga Termen kao  jedan od organizatora ovog projekta , te kao jedan od predstavnika urbane kulture u Malinskoj i član projekta ˝27 susjedstava˝ u sklopu EPK Rijeka 2020 na ovaj način predstaviti će dio programa svog bogatog djelovanja i programa kojeg priprema kao domaćin u svibnju iduće godine.