Omišalj
Upon crossing Krk bridge and arriving on the island, Omišalj, the first town we reach, invites us to visit its meandering stone streets located on the foundation of a prehistoric fort. It is believed that Omišalj owes its name to the Latin expression Ad Musculum, town by the seashells, i.e. town by the coast.  In the bay of Sepen below Omišalj, the town of Fulfinum once blossomed.  It was built in antiquity to serve the needs of veterans of the Roman legions.  Mirine, an imposing Early Christian Complex, developed in the 5th century at its periphery.  Next to it, Benedictine monks established the Abbey of St. Nicholas.  Today, the well preserved and restored site of Mirine hosts concerts and other cultural events.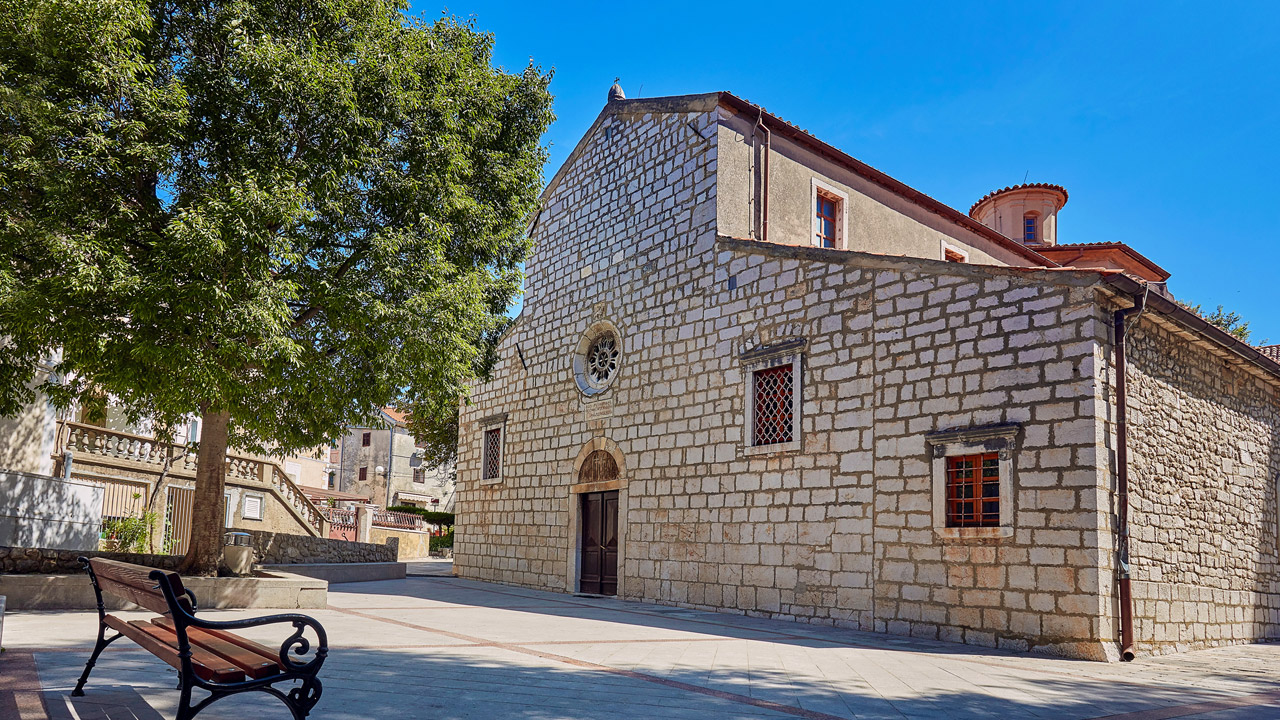 The Romanesque parish church from the turn of the 13th century features a large number of medieval, Renaissance and Baroque works of art.  It bears repeating that the little town of Omišalj contains more preserved reliefs than many larger Mediterranean towns. The Omišalj Lapidarium is a collection of stone monuments featuring the Fulfinum Inscription from the first century AD. The Frankopans also left their mark, erecting fortifications around Omišalj.  Ivan the Seventh and his son Nicholas had a defensive tower (kaštel) built in 1476. Today, only the name Prikešte (next to the kaštel) testifies to its existence.  The Frankopan era is important for the affirmation of the Glagolitic script (the old Croatian script) and for Old Slavic worship, a tradition that exists in Omišalj to this very day.

Njivice
Njivice is a small fishing village located between Omišalj and Malinska, in a bay featuring many walking trails and pebbled beaches.  In honour of fishing, the sculpture of The Fisherman by Croatian sculptor Zlatko Čular was erected.  Njivice was first mentioned in 1474 in the deed of donation of Ivan Frankopan.  Mention of the Church of St Mary indicates that it had, together with the surrounding village, been built in earlier times.  As evidence that corroborates this theory, the church also contains a monolith with a pre-Romanesque pluteus from the 11th century.  Today, with its abundance of sunlight and Mediterranean plants, Njivice is one of the most popular holiday destinations for tourists of all ages.