At the border between the municipalities of Omišalj and Dobrinj, not far from the village of Rudine on the island of Krk, you can find Biserujka Cave, which is also known as Vitezić's Cave.
Biserujka Cave (biser, meaning pearl in Croatian) was, according to legend, named after the treasure that was discovered in it, and which belonged to local pirates.  This impressive karst cave is about 110 metres in length and is rich in stalactites and stalagmites. It is also the site where the sixteen-thousand-year-old bones of a large cave bear were discovered.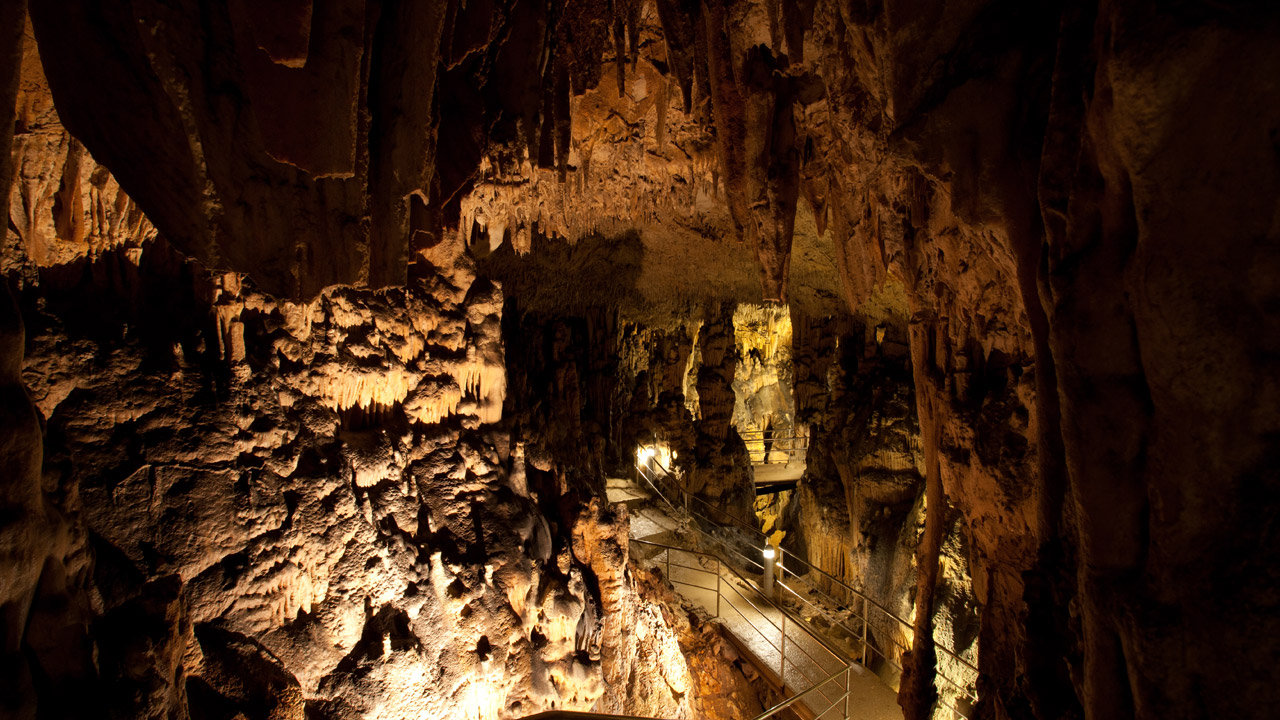 The cave floor is 30m above sea level, with the lowest point measured at 13m below sea level.
It was restored and opened to visitors in 1997, and admission is charged. As the average temperature inside the cave remains at a cool 13-15°C even in summer, make sure to take a long-sleeved shirt.