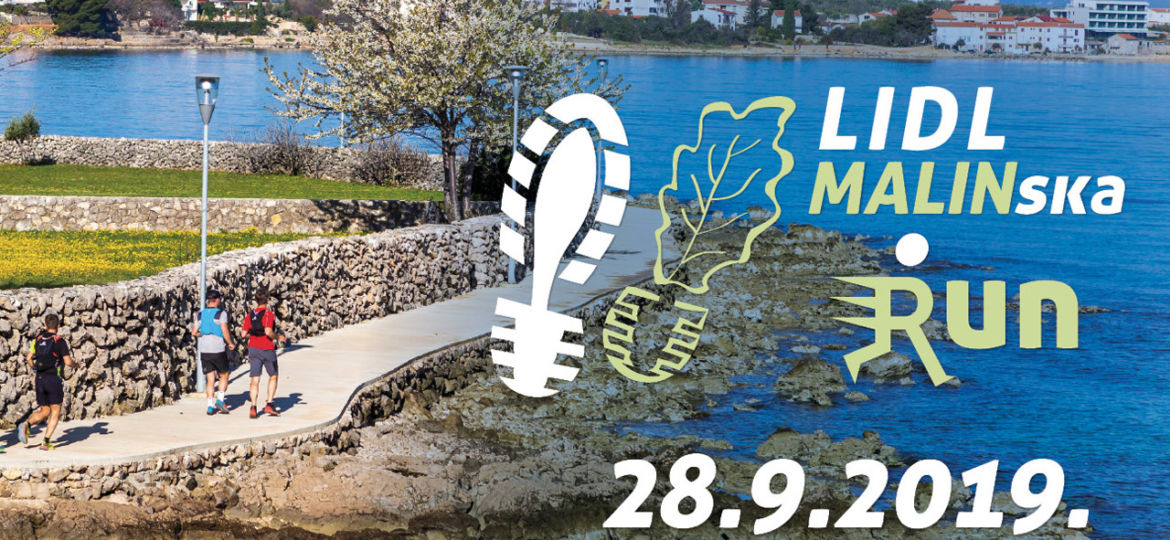 Race hosted by: Run Croatia, Run friendly Hotel Malin, Malinska Tourist Board
Location: Malinska, Krk Island
Time: Saturday / September 28th,2019 / 02.00 pm
Length; 5 km, 10 km and Kids Run
Start: Riva (center), Malinska
‍Finish: Malin Hotel / Mulino Restaurant
Applications can be submitted by: Until the day of the race
‍Information: Mobile +385914430007 /email: sven.veronek@gmail.com
‍Starting time: 02:00 pm
‍Gear: Wear light clothes. It is important to hydratebefore, during and after the race.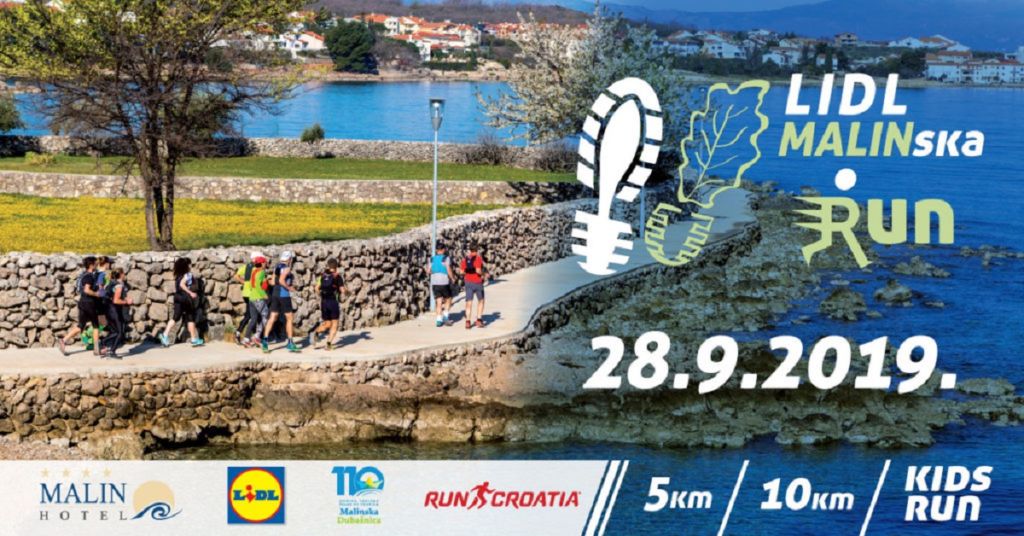 Saturday / September 28th, 2019
1 pm: Gathering in front of Malin Hotel for all participants
2 pm: Start of 5 km and 10 km races
FUN PIT MALIN
2 pm – 2:30 pm: Cheering with fritule
‍
MULINO GOODBYE SUMMER PARTY
3 pm: Opening with DJ party
3:45 pm: Winner ceremony, quiz with valuable prizes and lunch
4 pm: Party with Colonia band
5:40 pm – 6 pm: Group photo with "The Most Beautiful Sunset in Kvarner" – Goodbye Summer Millennial Photo
6 pm – 7 pm: DJ party
ROUTE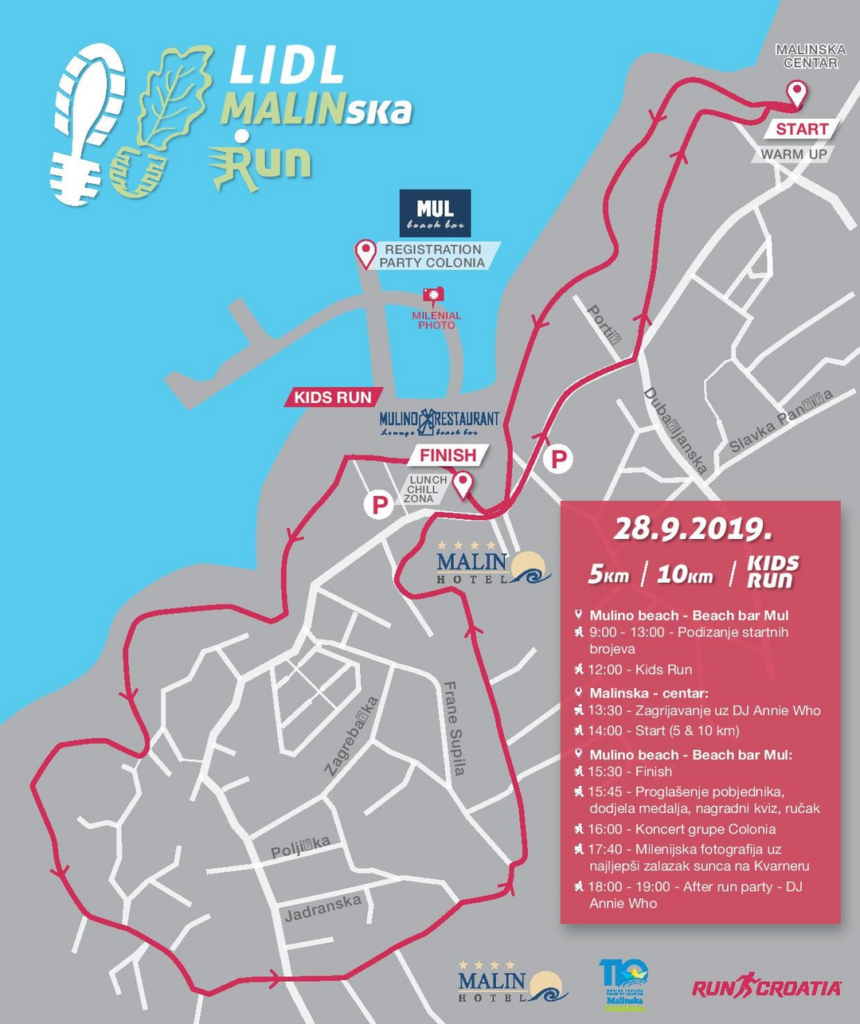 KIDS RUN
Start :12.30 pm – 13.00 pm
‍‍Lenght:100 m – 150 m
‍Categories: 
4-6 years,
7-9 years,
10-12 years

‍Start package: shirt, medal, refreshments
‍Terrain: asphalt
Prizes: for fastest
‍Price: 30 kn
Applications can be submitted by: Until the day of the race
Start number pick-up: 28.09. from 9 am until 11.30 am in the Mulino restaurant

APPLICATION AND STARTING FEE

Start fee: 130,00 kn
Starting fee can be paid at the following account:  IBANHR2923600001102496513
Recipient: Run Croatia j.d.o.o., Gajeva 55/1, 10000 Zagreb
Purpose of payment: enter the name and surname of the competitor and then the race name (for example Mark Runnerhill Lidl Malinska Run)
‍
IMPORTANT:
‍
For payments from abroad, the amount is increased by a bank fee
Runners who have paid the start fee, but can not participate in the race, the refund is not possible.
Runner who resigns from the race may transfer his start number and the start package to another registered runner no later than 2 days before the race.
Start number pick-up:
28.09. from 9 am until 1 pm in the Mulino restaurant
‍

SIGN UP